The Terminal – A Movie Review
An Original Tale The Whole Family Will Love
By Fred H. Arm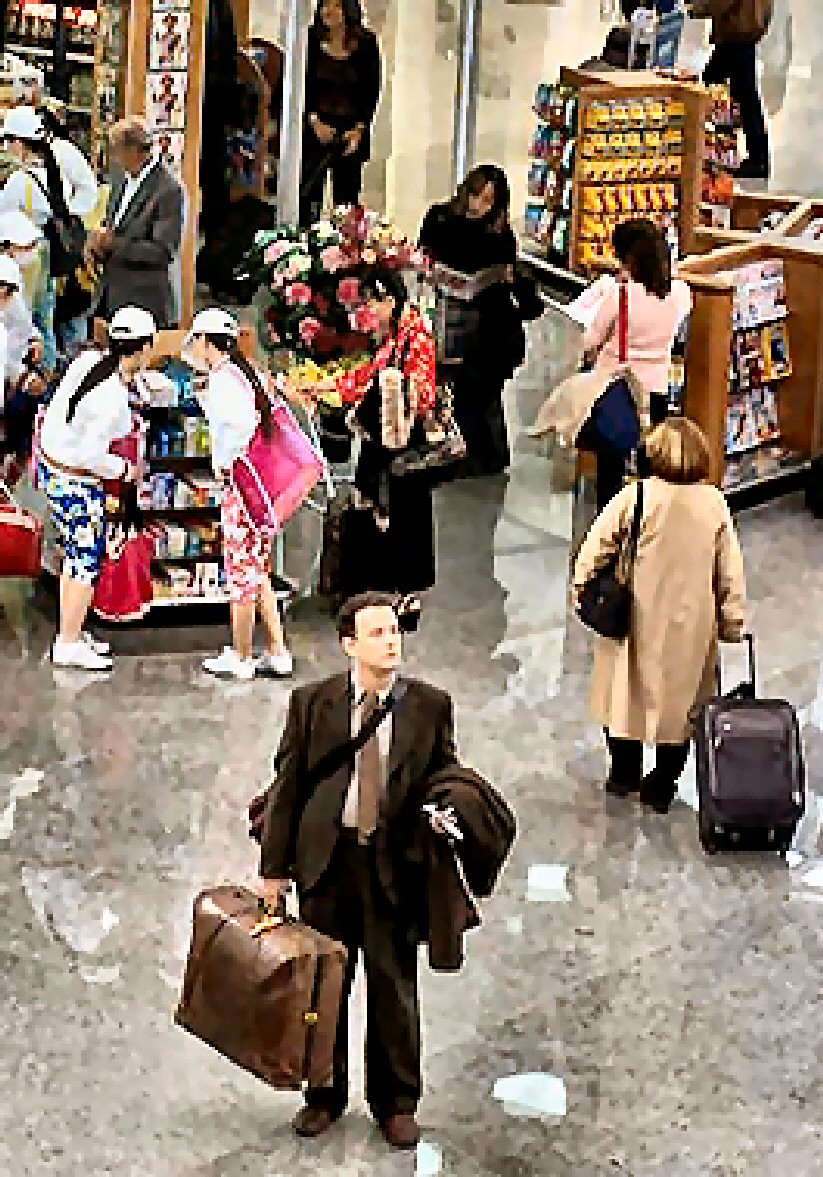 It is not very often that a motion picture comes along that entertains you with such a warm fuzzy style that is also very original, funny, and tragic at the same time. The Terminal provides romance, comedy, and frustration in a wonderfully romantic and idealistic style that is so typical of Spielberg's films. In addition, the cast is quite talented, racially diverse, endearing, thus bringing you a couple of hours the whole family can enjoy!
The "Terminal" is a tale of Viktor Navorski (Tom Hanks), who has arrived in New York from a mythical Slovak country that has just begun a bloody revolution while he is in the air en route to America. Because of the questionable status of his homeland, the State Department does not yet recognize Viktor's passport and he is thus ordered by the Terminal Chief for the Homeland Security not to leave the International Transit Lounge at JFK until his status can be validly ascertained.
As the weeks pass, Viktor must find a place to eat, sleep, and pass his time in the strange universe of an airport terminal. His adventures lead him through a richly complex labyrinth that is absurd, generous, amusing, serendipitous and even provides him romance with a beautiful flight attendant named Amelia (Catherine Zeta-Jones). All the while, the airport official, Frank Dixon (Stanley Tucci), who has now become his protagonist, continues to make life difficult for Viktor in a series of situations that Viktor overcomes much to the chagrin of Frank.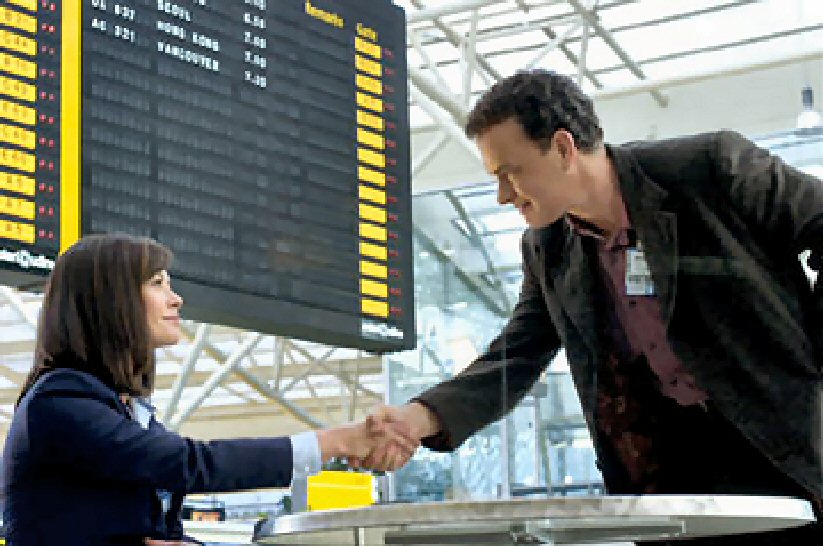 Hanks is truly amazing as a person who can barely speak English, yet manages to get through the many hurdles facing his survival at the airport. This original tale smacks of some of Spielberg's former flicks, yet moves along at a distinctly more mature level. One has to forgive some of the inaccuracies and improbabilities suggested here and just have fun watching the movie. This is not Academy Award stuff, but it is great entertainment and lets you feel good all the way through to the end.

Posted by fredarm at June 18, 2004 05:38 PM