I Heart Huckabees – A Movie Review
Existentialists Meets Psychobabble Going Nowhere
By Fred H. Arm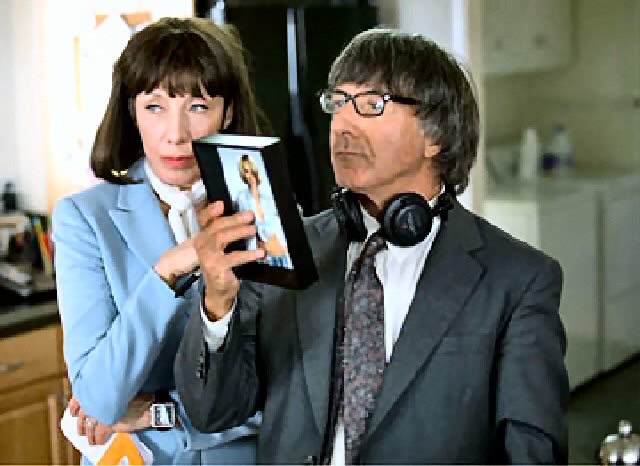 Take a guy named Albert Markovski (Jason Schwartzman) who heads up some sort of Open Space Coalition who seeks the help of existentialist detectives Bernard and Vivian Jaffe (Dustin Hoffman and Lily Tomlin) because he is having some strange coincidences. Mix in difficulties with an executive climbing the corporate ladder at Huckabees superstores named Brad Stand (Jude Law) and his ultimate pairing up with an unlikely friend in the form of firefighter Tommy Corn (Mark Wahlberg) and you should have the ingredients for a good comedic situation. Wrong, wrong and wrong.
This movie is almost too disjointed to bother describing. The film starts out with what would appear to be a clever premise, yet quickly dissolves into a confusing waste of time that may help you catch up on some much needed sleep. Talents like Dustin Hoffman and Lily Tomlin are not only miscast in this supposed "intelligent comedy", their acting comes across as mixed up and lame as the film itself. What started as a unique exploration into existentialism, rapidly dissolved into a quasi-psychological mish-mash of competing psychosocial disciplines.
The principal character is neither sympathetic, nor hateful, rather he is a nebbish going no place, and neither are any of the other characters. It is a movie we could all do well to pass up and spare ourselves the agony of having to sit through this nonsense. Instead, the bad and unneeded scenes that usually winds up on the cutting room floor, seemed to have been switched with the movie itself and then redigested into an hour and a half of sheer dribble and nonsense. If the shtick they presented had some hilarity to it there might have been some redemptive value; however, only a chuckle or two at most were squeezed out of the bored to tears audience.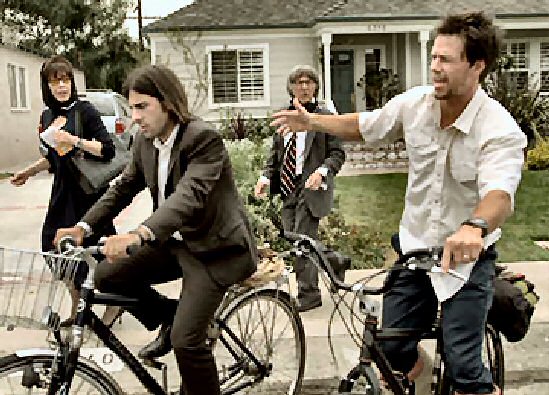 Directer David O. Russell knows how to make a good movie with such hits as "Three Kings", "Flirting With Disaster", and "Spanking the Monkey". So, why subject us to this trash and ruin the reputations of some really good actors and himself as well. If you have to see this film because of your love for the stars playing in it, be prepared for a real disappointment. Go to a ball game.
Opens October 8th in San Francisco.
Posted by fredarm at September 22, 2004 05:55 PM