Taking Lives – A Movie Review
Tracking of a Serial Killer With Beauty and Brains
By Fred H. Arm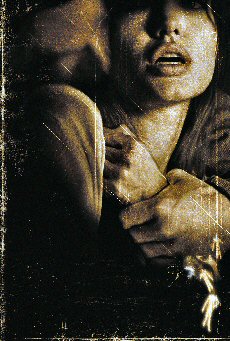 A series of brutal slayings in Eastern Canada over a twenty period, leads Chief Inspector LeClair (Tchéky Karyo) of the Montreal Police to send for his friend, top FBI profiler Illeana Scott (Angelina Jolie) to help find this vicious murderer. She uses her unconventional and intuitive mind to get into the mind of the cunning killer, hopefully to uncover his identity. Working meticulously under the eyes of the scoffing French-speaking detectives, she finds that the killer has been not only brutally murdering his victims, he is also stealing their identities, using their credit cards, and even going as far as living in the dead victim's homes.
Her uncanny abilities alienate her from the traditional detective underlings who jealously resent her interference. She has a deep passion for her work, unlike the other detectives sneering at the sidelines. However, when an unexpected romantic interest takes over, she begins to doubt her objectivity and her instincts. This is when her world begins to unravel.
The trail becomes twisted, full of suspense, red herrings, and numerous surprises. A suspect, (Keifer Sutherland) leads Scott into a hair-raising chase and dead end. A witness to one of the murders, James Costa (Ethan Hawke), is haunting as he describes the act of the cold-blooded killing. Scott's cool and collected demeanor never betrays her true feelings as Costa weaves his tale of horror. The killer's mother, Mrs. Asher (Gena Rowlands), is chilling as she later recounts to Scott the twisted childhood that formed the evil monster her son has become.
The beat of the movie, driven by director D.J. Caruso, never lets you rest. Even the leisurely scenes leave you on the edge of your seat with anticipation and dread of the next move. Yet, at the same time, the energy of the film leaves you impatient for the next scene to emerge. The plot weaves its way through the Canadian capital with unexpected scenarios that are both unnerving of your equilibrium and fascinating at the same time. The surprise ending is totally unexpected and consists of several surprises within each revelation. This is a brilliantly conceived and well-executed piece of cinematic production, and enhanced by the superb acting by the cast. Well-done Mr. Caruso.
Opens Friday, March 19th at Bay Area theaters.

Posted by fredarm at March 15, 2004 09:43 PM