La Vie Promise – A Movie Review
(The Promise of Life)
By Fred H. Arm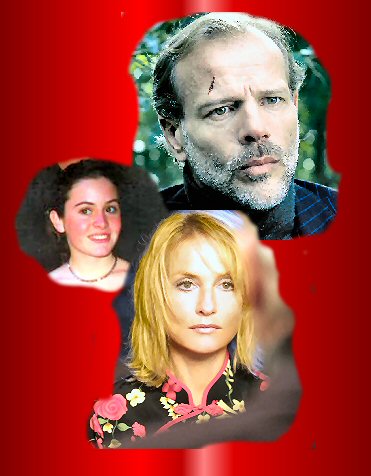 "La Vie Promise" ("The Promised Life") is among the French actress' Isabelle Huppert's finest accomplishments. This amazing masterpiece presents Huppert in a character, which is a combination abrasiveness and vulnerability, she is both exasperating and at the same time pathetic, monstrous, and saintly. It is difficult to envision another actress who could embrace the complexity of her character and yet still present her persona in such an intriguing paradigm of humanity who magically captures our full attention while taking our breath away.
It seems palpably unfair when such other female film stars as Halle Berry, Julia Roberts, or Renee Zellweger win Academy Awards, whereas Isabelle Huppert has never been nominated for an Oscar. Over the last thirty years, this effervescent French actress has put forth a series of remarkable performances, capturing every aspects of the human experience with style and panache. Check out her brilliant performances in "Madame Bovary," "Merci pour le Chocolat" and "The Piano Player" or the delightful weirdness of "8 Women".
Huppert's role is that of Sylvia, a sullen prostitute walking the streets of Nice in France, seemingly frozen in time with an obsolete sense of her rebellious prerogative. When the cameras dolly in for a close-up, her heavy cosmetic attempt to preserve the illusion of youth reveal their exercise in futility. Her brittle, oftentimes hostile attitude is typical of what one would expect of a seasoned hooker.
Sylvia seems in charge of her life until the appearance of her 14-year-old epileptic daughter Laurence (Maud Forget). Laurence is in foster care and Sylvia would prefer to have her out of her life, which becomes obvious by her callous rejection and disrespect even though it was Laurence's birthday. Laurence, desperate for attention, turns up again unexpectedly in Sylvia's apartment and observes her mother's pimp pummeling her. When the pimp's associate turns his attention to Laurence by sexually attacking her, she fatally stabs him, thus compelling mother and daughter to hastily leave town.
Eight years earlier, Sylvia had a nervous breakdown and was hospitalized after giving birth to a son. The boy's father (whether he was married to her or not is not clear) lived in the north of France. Out of some sort of mysterious compulsion, she and Laurence journey North, traveling by train, on foot and hitching rides with strangers; in order to seek out her long abandoned son and his father, who represent perhaps a new beginning or sanctuary. It is on this journey that mother and daughter begin to experience each other as the seeds of love kindle what had been lost over the harsh years. While hitchhiking they encounter Joshua, (Pascal Greggory), a car thief and escaped convict who has taken an interest in the well being of Sylvia and Laurence and ultimately takes the time to bring them to their final destination.
The film has the inspiring appeal of a half-told chronicle where significant and intriguing passages are casually left unexplained. The full meaning and resolution of Sylvia's relationship with Laurence and Joshua's criminal career remain delightfully obscured; leaving us just enough information to maintain our interest, yet preserving the mystery that tweaks our attention. The audience must search their own repertoires of imaginations to conclude the story.
Director Olivier Dahan is daring enough to bring his camera into tight close-ups leaving Huppert's character displayed in unflattering poses while wearing harsh make-up and in poor lighting. Huppert does not attempt hide behind the cheap make-up in order to present a good performance. Her talent is sufficiently powerful to reveal Sylvia's inner strength and bring her true character bubbling to the surface. Her painted exterior suggests one stereotype while her eyes tell yet another story. This is an extraordinary film not to be missed.
Opens in limited engagements on Friday, April 23, 2004 at a Landmark theatre in San Francisco (Opera Plaza or Lumiere) and at Landmark's Act 1 & 2 in Berkeley.

Posted by fredarm at April 20, 2004 12:25 PM